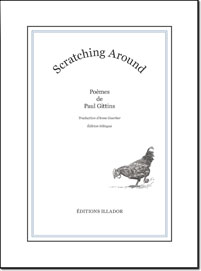 Paul Gittins is a fervent defender of those traditional skills of poetry writing that are all too often absent in modern poetry. In his work, he explores the experiences of everyday life in poems that are immediately accessible and which display a tenderness for the passing of time, of love and the difficulties of relationships.
Also available in bilingual edition.
Article "Poetry and the public" in "The London Magazine", 20th February 2017 : Download article.
Article "Internet Poetry" in "The London Magazine", 19th May 2017 : Read article.